Meet Ken
I was born and raised on the Big Island of Hawaii in Hilo. I've had the opportunity to live on many of the islands while growing up as my dad and his brothers built a chain of hotels, now known as the Sand and Seaside Hotels. These hotels are still owned by our extended family and considered a "value" by many of the kama'aina (local residents). Being part of this family has given me insight into the tourism industry from an early age.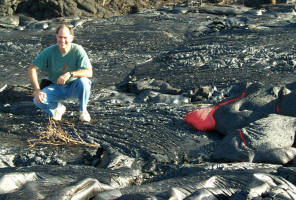 I received my bachelor and master degrees in electrical engineering and computer science from universities in California and Massachusetts. I've worked in the high-tech industry as an engineer and manager for a number of years. I met my wife Wendy, a local girl from Honolulu while at work in California. We have twin daughters and had a yearning to move back to Hawaii to be closer to our extended families.
Many of our co-workers, friends, and neighbors in California would ask for advice on travel to Hawaii - what islands to visit, how long should we stay, what should we see? We enjoyed working with people, sharing our knowledge and experience as kama'aina. We knew that the advice given made for a memorable trip.
In continuing with my desire to assist people in their travel to Hawaii, I received my California seller of travel license and opened my business as a home-based travel business in 1987. It was very challenging at the time as home-based agencies were a minority - but that is not the case today.
We had an opportunity to move back home to Hawaii in 2000 - sold the house, packed up the kids and off we went. I got my Hawaii seller of travel license, and set up business in Honolulu. Today, I service clients that reside in Hawaii and also in the rest of the US. I enjoy what I do, and I am grateful when many of my customers come back to me for their future travel arrangements and refer their friends to me.
I was featured in the Fall 2018 issue of Agent Life Magazine - click here for the article. In December 2012, there was a one page article on me and my company - click here for the article.
Specials
Contact us at 808-836-0965 for other current specials
---